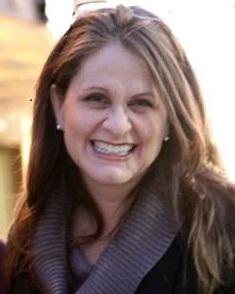 Sara Mariani is owner and managing director of Clear Aim LLC. In addition to independent consulting for Clear Aim, Sara manages communications and management of change initiatives for one of the world's largest technology companies.
Previously, Sara managed the Office of the CIO for HP Software, driving communications, business and IT initiatives for senior executives, employees, and customers.  She led the CIO's content marketing strategy and execution, including social, video, and blog content to promote thought leadership, increase awareness, and build customer relationships.
Before joining HP, Sara managed employee communications for Fortune 500 homebuilder KB Home, overseeing planning, messaging, creative development, and production for all internal communications activities, as well as executive communications and speechwriting for the company's CEO and COO. She managed the company's internal production agency, providing editorial and creative direction for its employee publications and its learning and development portal, KB University.
Sara was previously responsible for alliance marketing, public relations, and field marketing for software development tools vendor Parasoft, managing relationships and marketing initiatives with IBM, Sun, and the IBM-led Eclipse consortium. She also directed worldwide channel communications and programs for business automation software vendor Cardiff Software. Prior to joining Cardiff, Sara worked for IT consulting firm Global Touch, organizing technology events in Europe and delivering market research for strategic accounts such as IBM and Unisys.
Sara has served on the Marketing committee of the Los Angeles-based non-profit organization Step Up Women's Network and is a current member of the Association of National Advertisers (ANA) and the International Association of Business Communicators (IABC). She holds Bachelor's degrees in International Relations and French from the University of California, Davis.