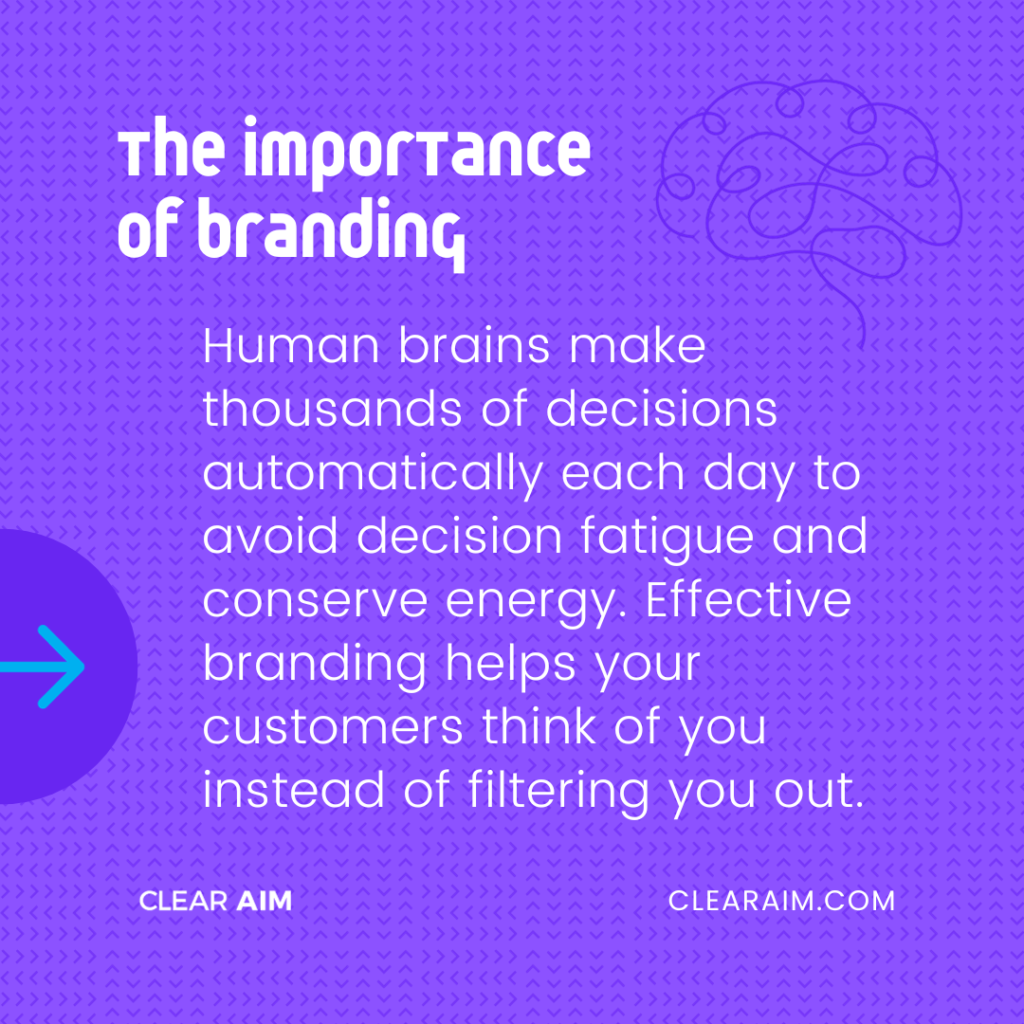 We all run on autopilot sometimes, but it's actually far more common than we realize.
Throughout our daily lives, we make thousands of automatic decisions without even noticing. Human brains do this to prevent decision fatigue and manage the overwhelming amount of information we take in.
When we buy the same brands, it's not necessarily because we made a logical choice to do so. Usually, it's also not because we actively decided to be loyal to a certain company or brand.
Instead, our brains search our memories for a solution that might be able to fulfill our needs. This happens before we're consciously aware of the process. We only move on and ask Google or our network for recommendations if there aren't enough options to consider.
If you want to grow your business, make sure you're not being filtered out.
Effective branding helps customers think of you in these buying situations. Brand building refreshes the memory structures and brand associations that customers in split seconds that you're a possible solution.